2021 Appeal
Provincial Grand Primo 2021 – Bro David Feather ROH
Total raised so far…£3,600:00 ish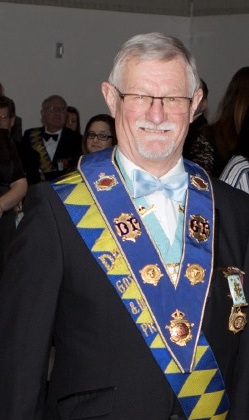 Harbour Cancer Support

http://www.harbourcancer.org.uk/
Harbour Cancer Support is an independent charity that offers practical and emotional support to anyone affected by any cancer across South East Hampshire.

The centre based in Gosport opened in 2001 and offers a safe haven for cancer patients, their families, carers and friends to come and spend time in a warm and welcoming environment, in which they can receive much needed support throughout their cancer journey.

All our services are offered free of charge and are not limited to a set time scale, meaning people can access the vital support for as long as they need.
Shore Leave Haslar

https://www.facebook.com/ShoreLeaveHaslar/

A community project based in the Memorial Garden at Haslar, providing tri-service veterans who have physical and mental health support needs with a safe haven for where they can rehabilitate through horticulture. 

Shore Leave Haslar was started for all tri service veterans who need a 'safe place' to come and rehabilitate through horticulture, within the walls of the Memorial Garden at Haslar. Run by specialist volunteers it enables the veterans to reengage with society whilst helping not only to restore the garden but creating vegetable and flower beds with the ultimate aim of selling the produce and making the garden sustainable.
Marvels & Meltdowns

https://marvelsandmeltdowns.org.uk/

Marvels and Meltdowns was founded in November 2014 by two parents  both experiencing  the heartache and frustrations of caring for children with a diagnosis of ADHD and Autistic Spectrum Condition.

They realised that there was no provision or support for the parents and carers of the children affected, and so they set out to change that! Working in the local children's centre planted a seed for Shandrika, the founder, about using the venue to host local support meetings for parents, to support one another on the journey to diagnosis, with the day to day frustrations and to celebrate the victories.  After an initial meeting to ascertain the need Marvels and Meltdowns was born.

The group grew immensely quickly and is now a registered charity with its own dedicated social and fundraising teams.  They hold weekly meetings to cater for their ever expanding members and play sessions for children who otherwise can find these social interactions overwhelming providing a place where everyone feels welcome with no fear of judgement when their Marvel is having a Meltdown!!

Marvels and Meltdowns also run 1:1 intensive support meetings to reinforce the positive mental well-being in their members as they have found by promoting this, it makes an immense difference in their daily lives. The charity is run completely on donations of cash, skills and of the volunteers who give their free time to enable Marvels and Meltdowns to continue and move forwards.