2016 Appeal
Provincial Grand Primo – Bro Ged Hallam KOM
Total Raised  so far £3597:60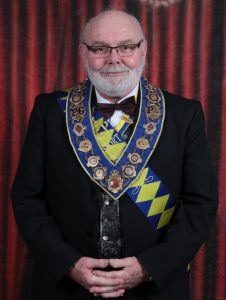 I am keen to support local charities, some have been suggested to me, and others are of my choice
They are…
1.     The Rainbow Centre in Fareham who inspire and support children with Cerebral Palsy and adults with a stroke, MS and Parkinson's, adult Cerebral Palsy, Head Injury and their families.
 
2.     The Harbour Cancer support Centre in Gosport
 
3.    The National Coastwatch Institution (NCI) is a voluntary organisation set up in 1994 to restore a visual watch along UK shores after many small Coastguard stations closed and relies solely upon voluntary contributions.  Suggested by Bro Richard Simpson of the Shakespeare lodge.
 
4.     The Wessex Holiday Scheme, founded by members of the RAOB, the aims of the charity are to provide much needed holidays and trips for families and children less fortunate living in the Wessex area.